Posted by S.Davis on 12th Nov 2020
Discover our range of IHC guaranteed antibodies
We have selected a wide range of IHC validated primary antibodies suitable for immunohistochemistry application, from pathology and cancer research to immunology and usual biomarkers.
Each of these primary antibodies have previous evidence of successful staining on formalin-fixed and paraffin embedded (FFPE) human tissue sections.
Discover 296 distinct targets to choose from, fully validated, 100% guaranteed in IHC, and each manufactured to the high standards. Our high quality monoclonal and polyclonal primary antibodies have been engineered to deliver consistent specific and sensitive stains, so you can be confident in the results of your research.
 Explore our catalog of 328 monoclonal antibodies and 22 polyclonal antibodies.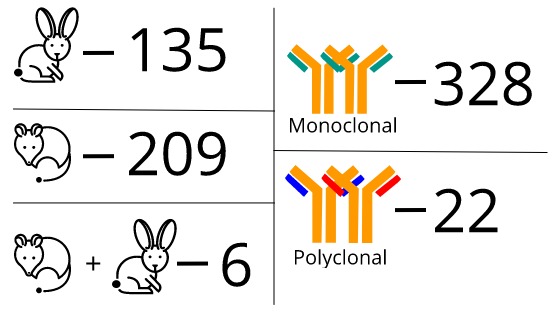 All our IHC guaranteed primary antibodies are reactive against human proteins, and cover a variety pathways.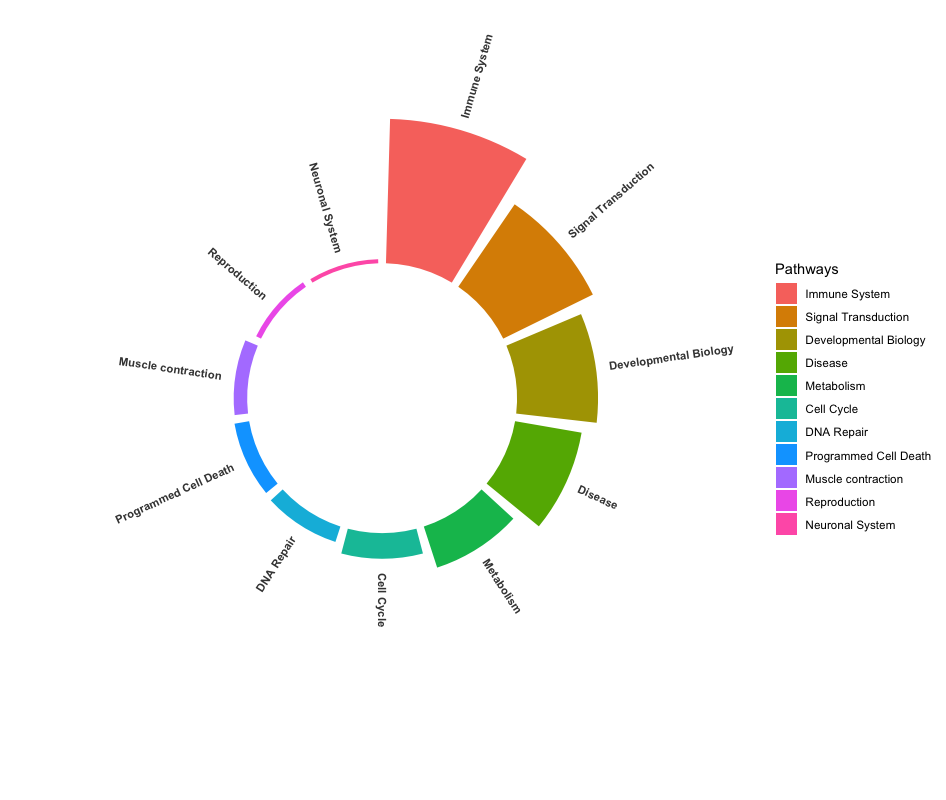 Figure 1 Pathways distribution IHC Specific antibodies
Our range covers popular cancer biomarkers and immunology targets too.
Why Immunohistochemistry?
Immunohistochemistry is an important application in the field of diagnostic medicine, particularly for oncology, immunology, endocrinology and neurosciences, IHC plays an important role in research mainly because it can be used to observe tissues in native states, staining native proteins,  creating a clearer picture of the protein expression in the tissue of interest.
| | | |
| --- | --- | --- |
|   | |   |
| Human colon staining with Anti-KRT19 Antibody [STJ160008] | | Human prostate staining with Anti-PSAP Antibody [STJ160017] |
| | |   |
| Human pancreatic tissue stained with Anti-SYP antibody [STJ180249] | | Human breast cancer stained with Anti-EMA antibody [STJ180092] |
---
Immunohistochemistry (IHC), the utilization of monoclonal and polyclonal antibodies for the detection of specific antigens in tissue sections, is an extraordinarily powerful tool in the armamentarium of the diagnostic surgical pathologist. IHC is an important application of monoclonal as well as polyclonal antibodies to determine the tissue distribution of an antigen of interest in health and disease. It is widely used for diagnosis of cancers because specific tumor antigens are expressed de novo or up-regulated in certain cancers. IHC plays an important role in pathology, particularly in the subspecialties of oncologic pathology, neuropathology, and hematopathology.
Source - Duraiyan J, Govindarajan R, Kaliyappan K, Palanisamy M. Applications of immunohistochemistry. Journal of Pharmacy & Bioallied Sciences. 2012;4(Suppl 2):S307-S309. doi:10.4103/0975-7406.100281.
---
The use of immunohistochemistry in publication have been increasing over the last years, creating a drive for better and more specialized Immunohistochemistry antibodies.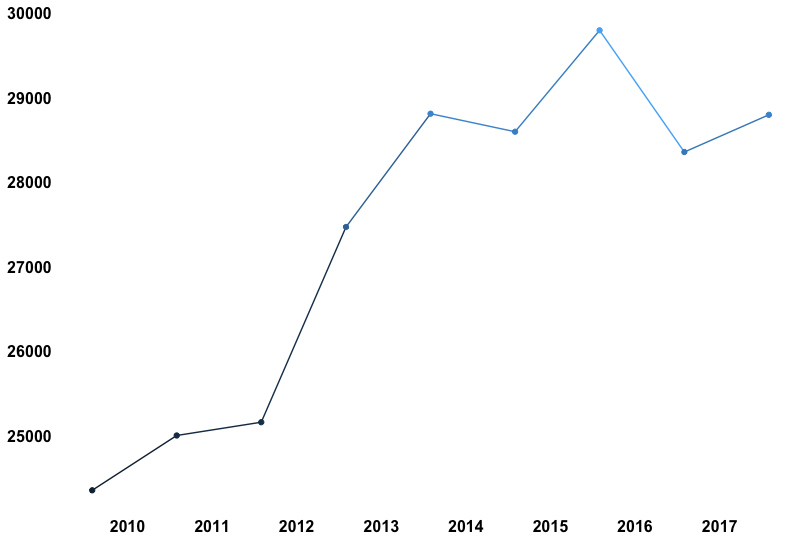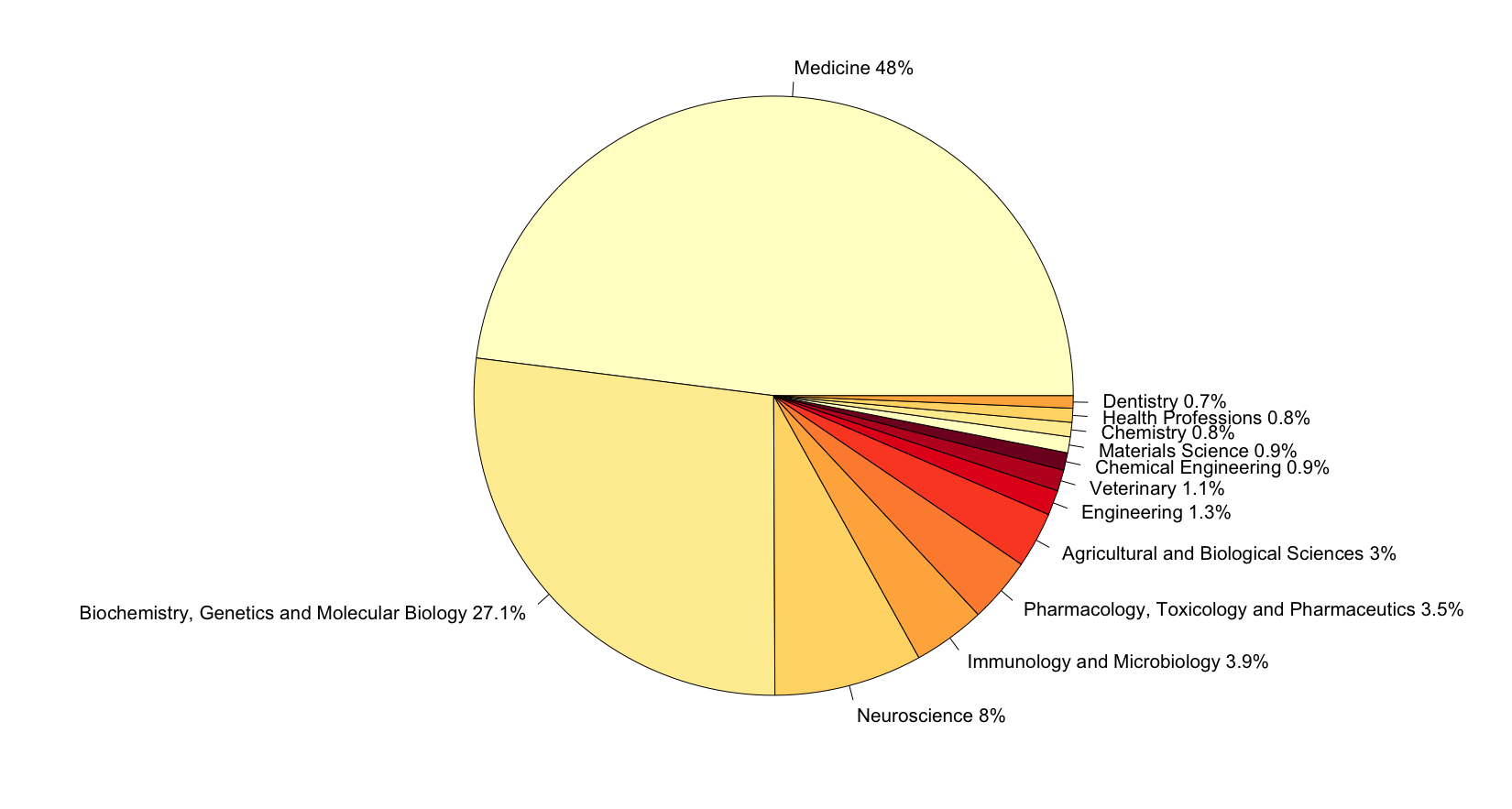 We offer some of the best prices in the market
We checked against our competitors, and our IHC guarantee antibodies come at as little as a third of the price of similar antibodies from other companies.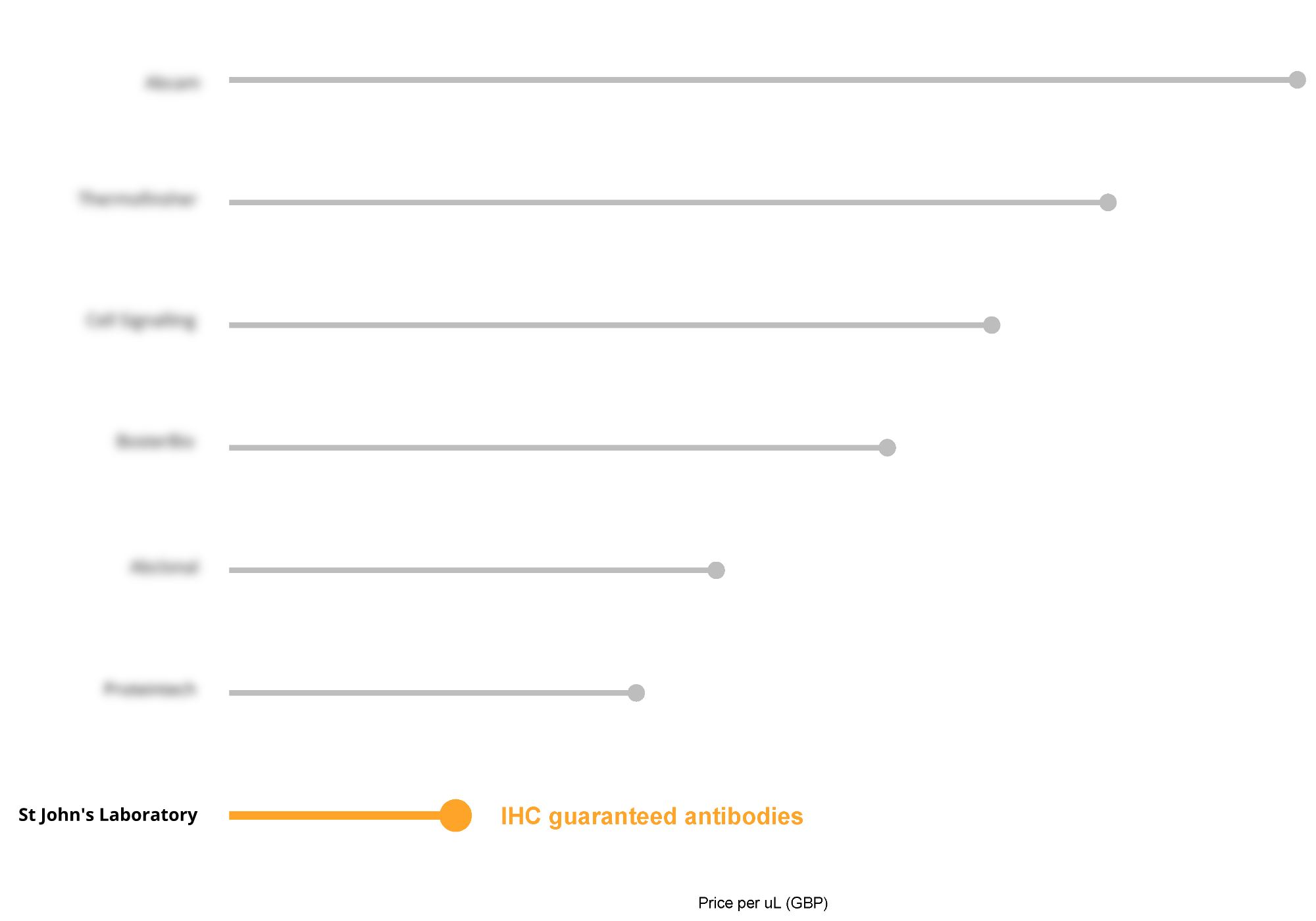 Benefits of using our IHC guaranteed antibodies:
Technical support and service.
Popular experimental targets with 100% guarantee.
Some of the best priced IHC specific antibodies available online.
Rewards when you review or share experimental validation.
Manufactured to highest production standards.